One Year Later: The Data That Illustrates How American Life Has Changed During the Pandemic
Thursday marks one year since the World Health Organization declared COVID-19, a novel coronavirus, a global pandemic. In that period, the virus has drastically changed the American public's consumer habits and remade entire industries.
Since the pandemic was declared, Morning Consult has fielded more than 400 surveys, gathering roughly 895,400 responses on topics related to business, finance and government. Our year in review, inspired by The New York Times, curates the data that has defined the ways the pandemic has altered Americans' way of life and their views of their world.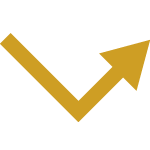 Share who said they'll get vaccinated
Roughly 7 in 10 said in March 2020 they'd undergo inoculation, a figure that fell as low as 48% in October and rebounded slightly to 62% in February. Attitudes among Black adults are even more pronounced, dipping as low as 26% in October before rising to 60% in February.
37% of adults said in October that their daily lives have gotten worse during the pandemic, while 19% said their lives have gotten better and 38% reported no change. Urban adults are more likely than those in rural areas to report improvements to their relationships, finances and health during COVID-19.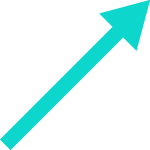 Support for Medicare for All and the Affordable Care Act

In April, 55% of voters supported Medicare for All, its highest level since June 2019, when 54% backed the plan. By September, a record-high 62% of voters supported the Affordable Care Act, including 85% of Democrats and 36% of Republicans.
68% of adults said in October they would likely see their primary care doctor during the pandemic, up from 65% in July and 39% in April.
By September 2020, telehealth services made up about 5% of private medical claims, up from 0.16 percent a year earlier, a 2,980% percent increase.