Jimmy Kimmel and Mark Hamill Prank Movie-Goers With Fake Movie Promo THAWING ALBERT — GeekTyrant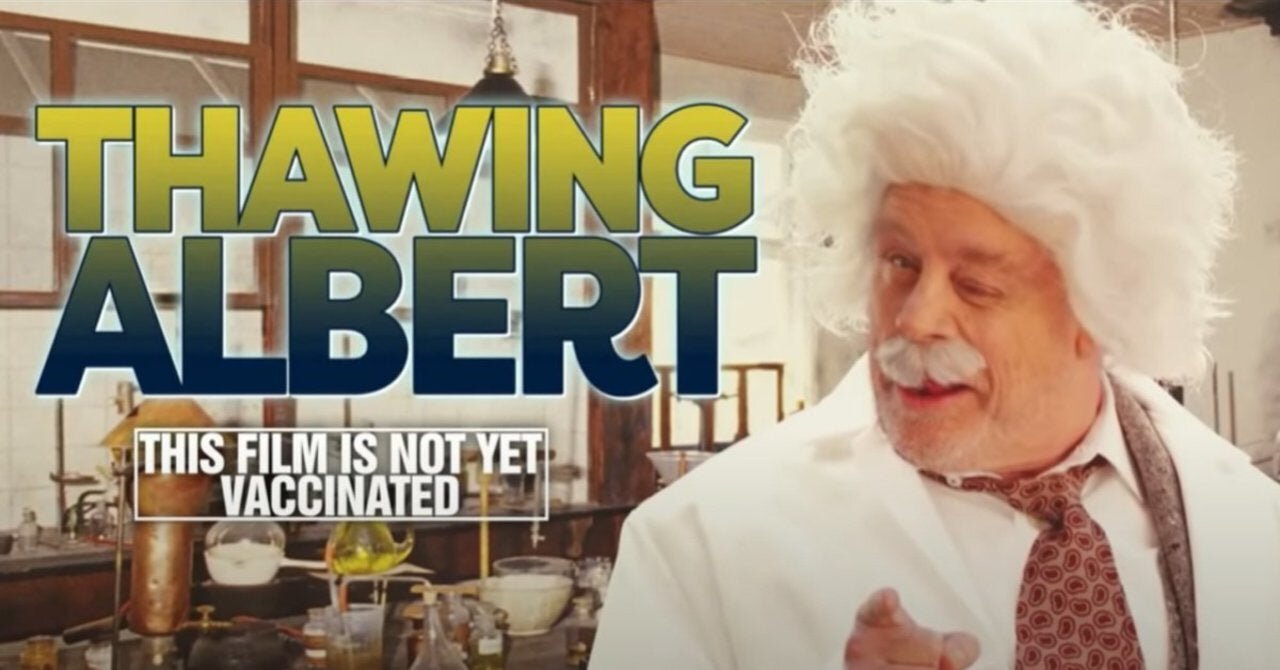 Jimmy Kimmel pranked movie fans this week with a poster for a fake movie that he told them would be coming to theatres soon, as some theatres in California are prepping to reopen in the coming weeks. The poster was for a movie called Thawing Albert, where Mark Hamill plays Albert Einstein, who has been thawed out to come back to life and create a cure for COVID-19.
Fans were asked to give fake reviews and praise for the movie, pretending that they had seen it, as well as telling people it's totally safe to return to theatres, even making them say that there is a COVID section in the theatre for people who are sick to safely see the movie. There are tons of funny responses from the people, as well as an appearance from Hamill as the reanimated Einstein. Check it out below, and have a laugh!