BLADE OF SHAO JUN Volume 1 is a Fun Start to Another ASSASSIN'S CREED Story — GeekTyrant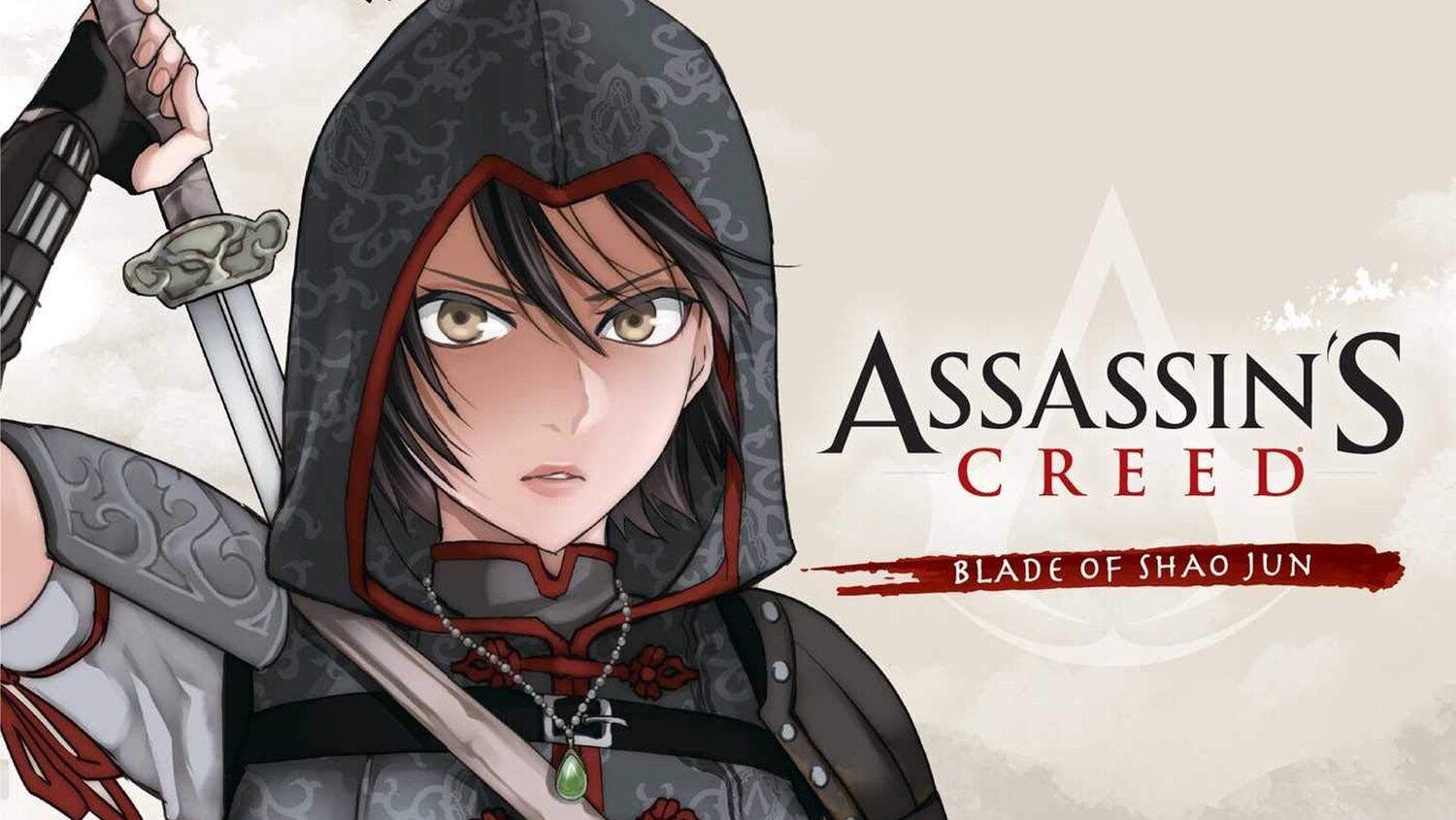 This month, VIZ Media released Assassin's Creed: Blade of Shao Jun Volume 1 by Minoji Kurata. The manga is based on the popular video game series from Ubisoft and follows a Chinese Assassin during the Ming Empire. VIZ was kind enough to send a copy out to me for this review, and it was an interesting start to a story. You can buy your own copy through various outlets including Amazon, Barnes & Noble, comiXology (affiliate link), or even VIZ.
1526 AD—China is ruled by the Great Ming Empire. Though the empire flourishes, the winds of the new emperor's political purge are sweeping over the land, and turmoil is brewing. With the decimation of her comrades, Shao Jun has become China's last Assassin. After escaping to Europe, she has now returned alone to her homeland. Her purpose: vengeance!
This volume is a quick read. It only has 156 pages and it's a manga, not a prose novel, so things can move along quick. I did really enjoy the artwork by Kurata and the story seems to be off to a good start. Like the video games, the story is split between the memories of a character (Lisa Huang remembering Shao Jun) in the Animus and then the current world. There's the classic battle between the Assassins and the Templars as well.
The action is actually pretty good. Kurata did a good job of translating the action into a manga format to help give it the life it needs. The characters are written well so far as well. It makes sense why Lisa is in the Animus, and there's the obligatory McGuffin that no one knows anything about. I know we'll learn more about it as the series progresses, but it is a little annoying to have it be that no one seems to know what the McGuffin actually does. We just know it's a secret and therefore it must be super powerful or something, right? Just watch it just be a thing like the real power was in Shao Jun the entire time. That would be hilarious.
If you enjoy the Assassin's Creed world, I don't really have too many negative points against Blade of Shao Jun. I'm enjoying it so far and you can even read a free preview on VIZ's website, so you don't have too much to lose. I am interested to watch where the story goes.